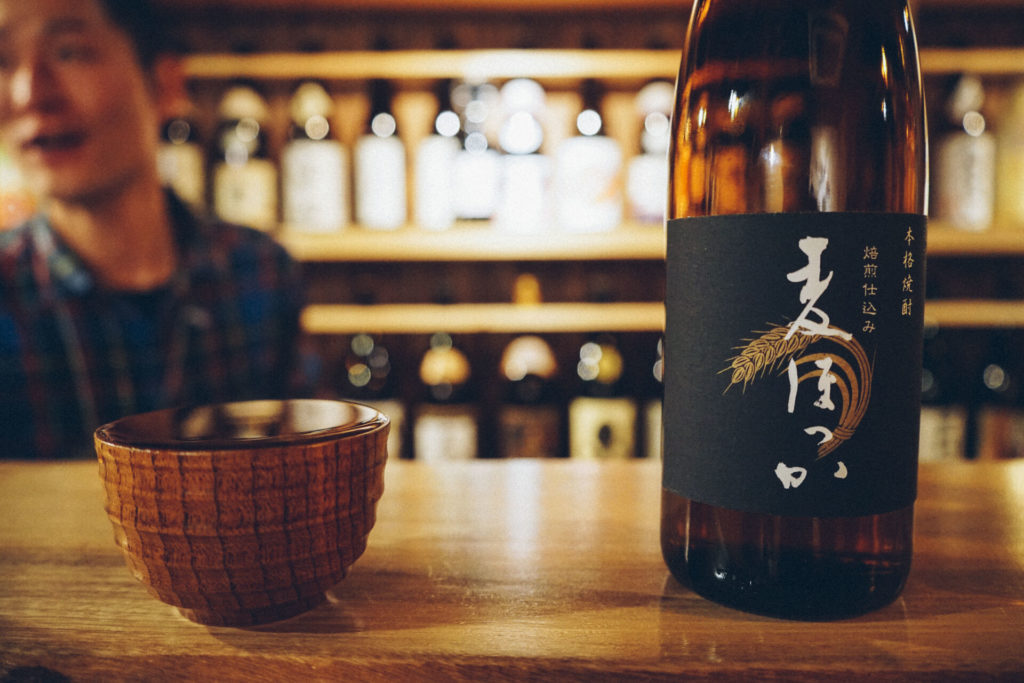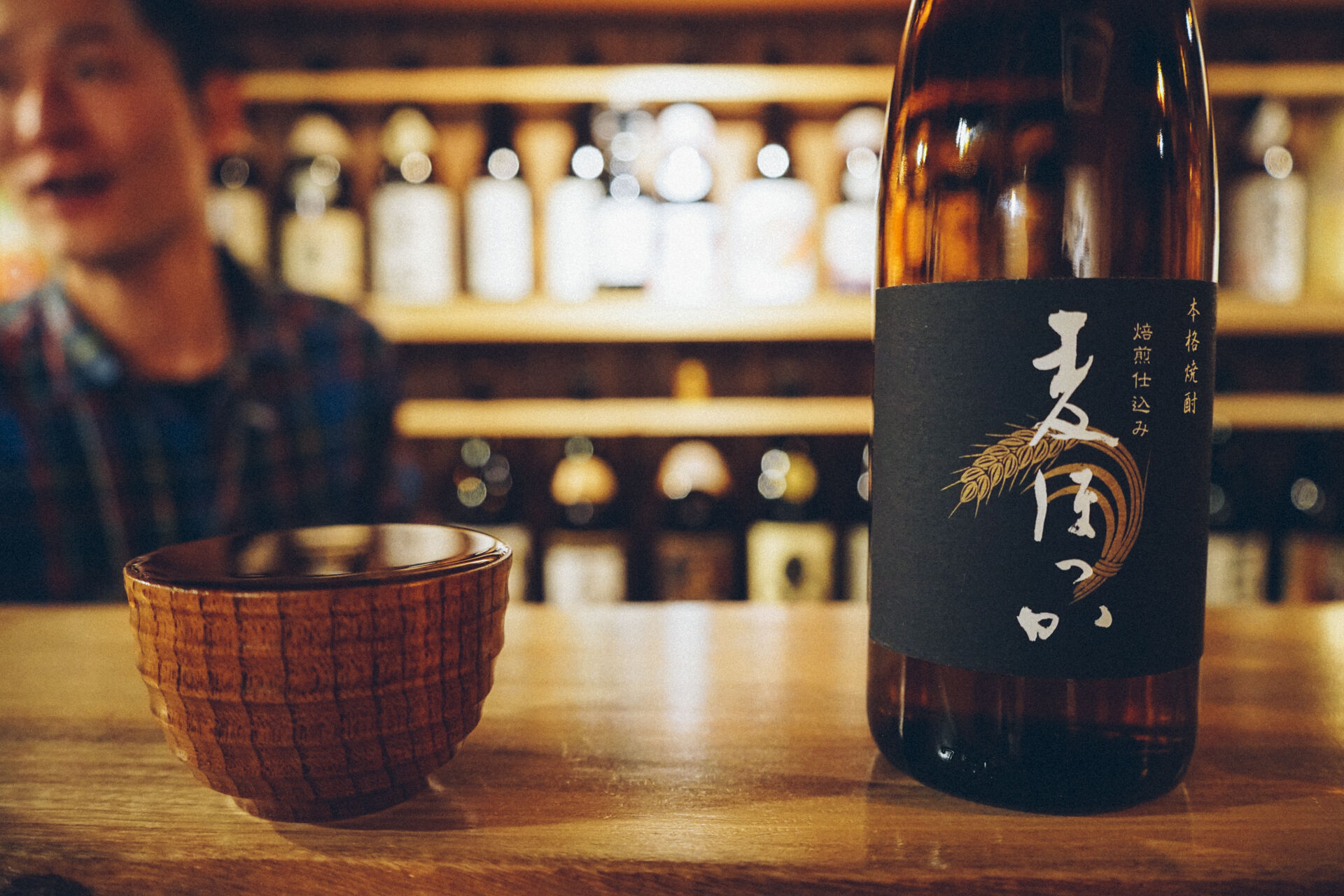 In a previous article, I explained to you how the Shōchū was made, this typical Japanese alcohol mainly made on the island of Kyūshū. This time I will present to you the best place to discover this drink: The Glocal BAR vibes, an establishment held by my friend Noriyuki Yamashita in Kumamoto.
About Kumamoto
Kumamoto is not the most popular destination for tourists. Indeed, located in the heart of Kyūshū, the city seems a bit cut off from the rest of the archipelago. However, for years the locals and the municipality have been striving to do their utmost to attract tourists. It is in this optic that the mascot Kumamon was imagined, until it became the most famous mascot of Japan.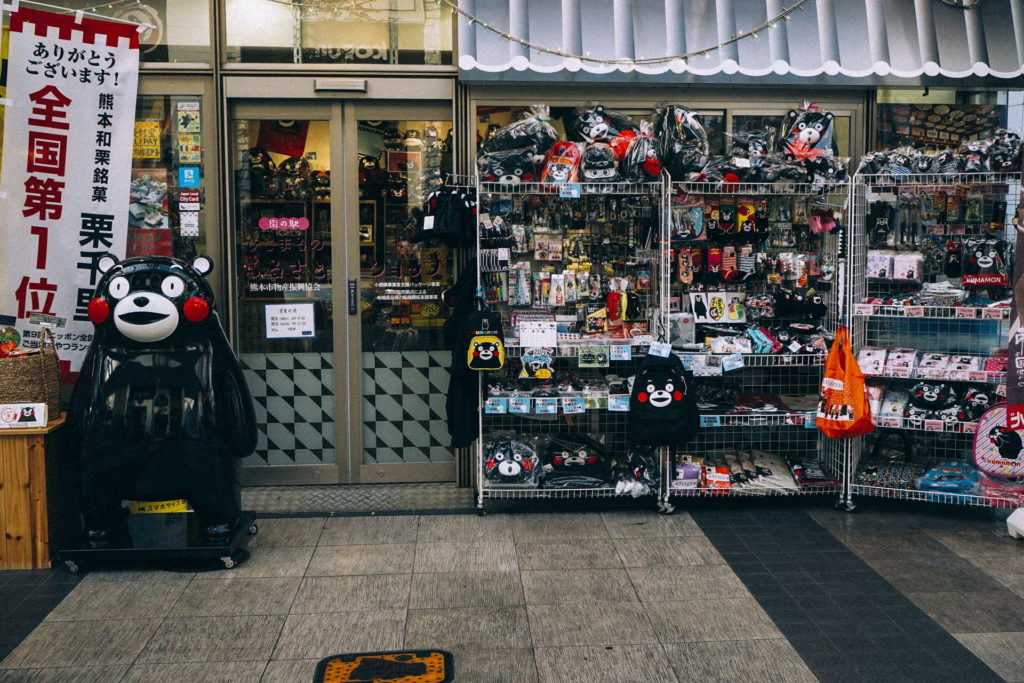 It is also for this reason that the earthquake of 2016 was a huge shock to the city. In addition to making a large number of casualties, the castle, emblematic monument if any, was severely damaged, penalising tourist activity. So we find in many inhabitants a human warmth that I seldom met elsewhere. Nori-san is no exception to the rule and its bar is definitely the best place in the world to taste a shōchū worthy of the name!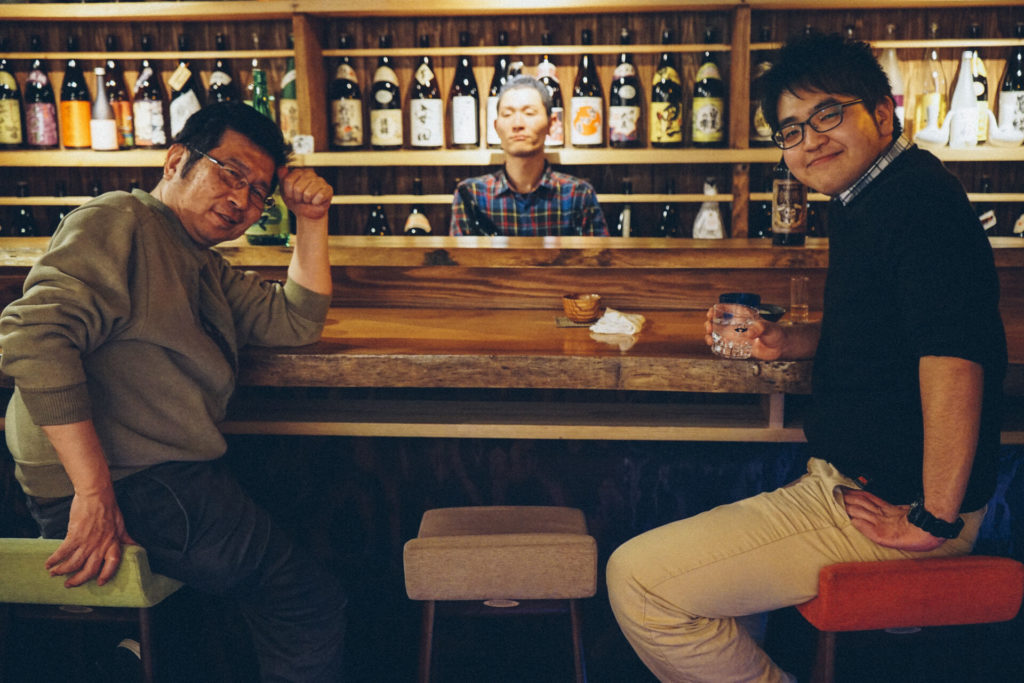 As I explained in the previous article, there is a very wide variety of shōchū. Of course, like most commodities in Japan, every place of production has its speciality. For example, in the Kumamoto region, the specialty is the Kuma-sh ōchū, made using rice. Nori-San explained to me that a long time ago, taxes were collected in the form of rice. It was, and still is, an expensive and coveted ingredient. Making alcohol from this food was a luxury and it was difficult for the locals to keep enough rice for that after the tax collection. In the vicinity of Hitoyoshi, where are the two distilleries that I have visited, the topography is such that the inhabitants were able to hide rice paddies in the mountains and thus continue to produce the rice necessary to quench their thirst.
The Kagoshima region is rather specialized in sweet potato shōchū. In Okinawa, you can find mostly brown sugar shōchū… It should also be noted that 4 of the 5 prefectures that consume the most shōchū in Japan are on Kyūshū. The fifth being Tokyo, but the per capita consumption remains at least 5 to 8 times lower than that of Kumamoto, and then there are 10 times more inhabitants in Tokyo Prefecture…
---
How to order and taste?
When you order a glass, you have to ask several things:
What ingredient?
High or low pressure distillation?
Hot or cold?
Old or not?
For a novice, I highly recommend tasting a base of rice (Kome-米), sweet potato (sweet potato-スイートポテト), or barley (Mugi-麦). If you prefer something sweet, ask for an elderly shōchū in casks (Kasuku Jukusei-キャスク熟成) and distilled at low pressure if the choice is possible. You will get something nice and that will come close to the notes of a light bourbon. As for the temperature, I highly recommend drinking it hot. The aromas come out better, while the ice allows refreshing to the detriment of the taste.
If you wish to discover the more traditional shōchū, try the sweet potato in normal distillation without ageing in the cask. You'll get something more crude, less sweet. Comparing the two is interesting and will give you an idea of the extent of the possible flavors.
In any case, if you don't like what you taste, feel free to try another one. Vary the ingredients, ageing, hot or cold… The bar of Nori-San also offers a tasting set that allows you to taste 4 kinds shōchū in small quantities to make an opinion and find its taste! This bar is besides one of the only places I have visited where the map for foreigners is more provided and advantageous than that in Japanese.
One more thing about tasting: try to focus on the final notes. Unlike whisky which has a very marked attack, the nose of the shōchū is sometimes average, and the intake in the mouth will be light. On the other hand, the final is very often long and scalable. I was able to taste one that left with a sweet and sweet taste, evolving towards the spices to finish on a minty freshness… Really surprising!
---
About Noriyuki Yamashita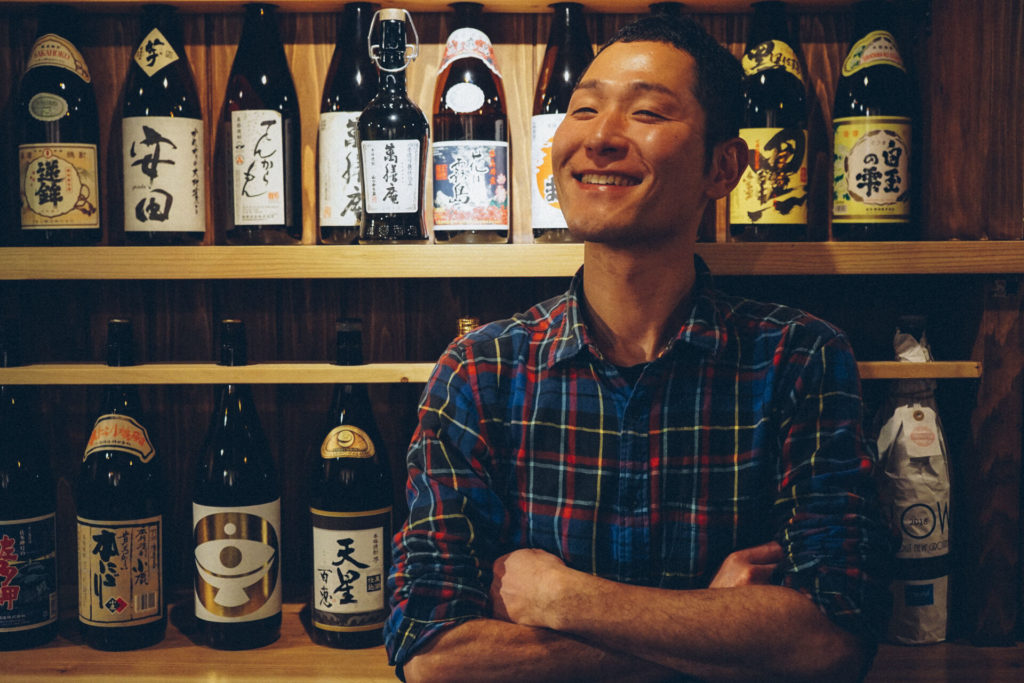 I met Nori-san on a previous trip. With Francois, we went to Kumamoto 6 months before the quake. We stayed at an inn called Asobigokoro, in the suburbs close to the city. A nice little ryokan and cheap. The staff member who greeted us recommended several things to do in the area and told us about Nori-san, telling us that he could take us to eat in a typical place… Once the appointment was made, we discovered the last Yatai (屋台) of Kumamoto. But I'll talk about it next time.
This one-night meeting was so human and enjoyable that it prompted me to start my stay in Kumamoto. He had been talking to me about shōchū for a long time and I wanted to know his advice before I started tasting. So I went to his bar the night of my arrival and I was received as a long time friend.
I knew it was passionate about this alcohol, but what I didn't know is that it is becoming a true reference throughout Japan and even internationally! He met more than 40 producers of shōchū and attaches particular importance to go to the place as much as possible before ordering for his establishment.
During the quake, just a few months after the opening of the Glocal BAR, he lost almost all of his bottles. So he imagined himself ruined and had to close shop. Thanks to his proximity to the various producers, he was able to obtain help and bottles directly from them. He occasionally holds a pop-up store when a festival takes place in the archipelago.
Its motto is: "Think Global, ACT local". In other words, to discover the culture of shōchū in the world through human and friendly exchanges. And I have to say that it works pretty well given that this is the second article I write on the subject.
In short, if you plan on a trip to go to Fukuoka, Kagoshima, Beppu or Yakushima, take a jump by Kumamoto and go to the Glocal BAR vibes to meet him and his favorite alcohol (he speaks very good English!).
---
Info